Carpentry & joinery based in Eastwood
Covering Derby and the surrounding areas
Welcome to David Banner Joinery, we are carpentry and joinery specialists with over 37 years of trade experience. Based in Eastwood, Nottinghamshire, we offer our services throughout the surrounding area including nearby Derby. If you're local to us and interested in the carpentry and joinery services we offer, please contact us today. We are more than happy to answer any questions you might have and provide you a free, no obligation quote upon request.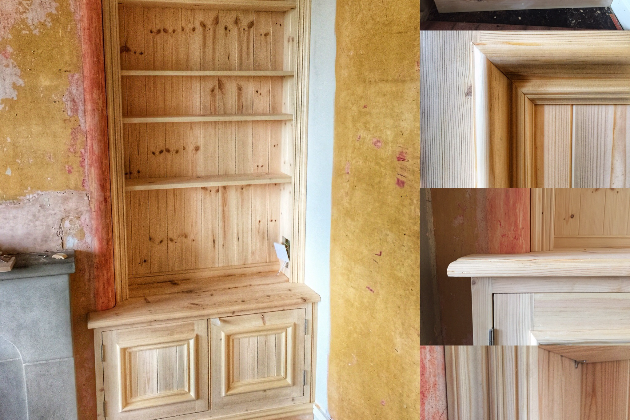 Why choose David Banner Joinery?
With over 37 years of experience in carpentry and joinery work, we have built up a great reputation for a very high standard of workmanship. To see what our customers have to say about our carpentry and joinery services, please check out our Verified by Expert Trades profile, where we have our customer reviews verified by a third party. And for examples of previous projects we have completed, please check out our website's gallery.
But we understand that quality workmanship is only half of an excellent service, which is why we are dedicated to high standards of customer service. We strive to be 100% reliable, meaning we do what we say we will and show up on time. We also are great communicators; we are always happy to help with our customers' queries and make sure we keep them in the loop at every step in the process.
Get in touch for all your carpentry & joinery needs
If you're looking for a carpenter and joiner with a professional touch, please get in touch with us today. You can give us a call directly on 07941 517390 or send us a message through our website's contact form where we will get back to you as soon as possible. Thank you and we look forward to hearing from you.